Resources For Parents To Use At Home
Each week there will be downloadable colouring sheets and other exciting resources that will help establish a link between play and learning at Limehouse Day Nursery and home.
---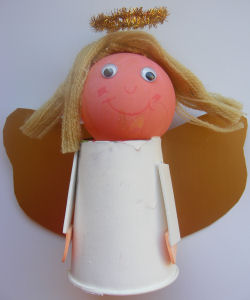 ---

---
In response to requests for information about wool, sheep and related subjects, The British Wool Marketing Board have created BritishWoolLearning.com (click) with the intention of providing free to use teaching and learning materials. Pupils, teachers, organisations and families will find fun and engaging material to explore the world of wool and discover where woolly jumpers come from.
---
Parent channel TV have produced an interesting video (click) about how children's playtime can be enriched with creative arts, word games, role-play and sports to enhance their development, problem solving and social skills.
---
The National Literacy Trust is a national charity dedicated to raising literacy levels in the UK. They have recently launched a new website Words for Life (click) especially for parents. This website is packed full of interesting information and activities to download for free. Age related sections provide more specific resources at Words for Life baby to age 3 (click) and Words for Life age 3 to 6 (click).
---
Homemade Play Dough
2 cups plain white flour
2 cups water 1 cup salt
2 tablespoons vegetable oil
1 tablespoon cream of tartar
food colouring (optional)
Sift the dry ingredients together. Put the oil and water into a large saucepan and bring to the boil, turn the heat down low, then add the dry ingredients (food colouring may be added here) and stir well until all the ingredients are combined. Continue cooking for 3 – 5 minutes until the mixture is like dough. Remove from heat and leave to cool. When it is just warm, place on heat proof board and kneed until smooth.
BE VERY CAREFUL, THE PLAY DOUGH MAY SEEM COOL ON THE OUTSIDE BUT BE VERY HOT ON THE INSIDE. Do not let your child handle the Play Dough until it is completely cool throughout. Store in resealable containers. The Dough will keep for longer if kept in the refrigerator. Play Dough must not be eaten.
---
Colouring  Sheet
Make and paint a butterfly mask (click)
Count the buttterflies (click)
Inspired by 'Butterfly Butterfly ' by Petr Horáček, Walker Books
---
Reading a Story
Make time each day for reading stories, it is best to make a slot like bedtime or after dinnertime. Talk nice and slowly. Try giving each character a different voice. Children may have an idea how they think a character is supposed to sound. Don't forget the sound effects. Pause for child's questions and explain words and meanings. It may be necessary to go back to a previous page, previous chapter or even the beginning of the book. Discuss illustrations and point out interesting bits. Ask questions:- 'Why do you think that happened?' – aids understanding. 'What do you think will happen next?' – builds reasoning. 'Who did that?' – adds intrigue. 'Where did they go?' –  involves mystery. 'When will it come back?' – creates suspense. Recap every few pages to make sure the child is listening, remembering and understanding At the end of a book ask for a summary. Involve story book characters in general play. If a child has really enjoyed a book, look for others in a series or the same topic. Give children the opportunity to choose books, sometimes they may feel like something new. At other times they may prefer old favourites. Sometimes children like a book read over and over again.
Limehouse Day Nursery has an extensive library which is continuously updated and renewed. All the children at Limehouse Day Nursery are read to every day and they take turns to chose books. Let us know if you would like us to read your child's favourite book at Limehouse Day Nursery to share with the other children.
Here are some of the best books being read out loud:-
Listen to the story of  Giraffes Can't Dance by Giles Andreae (click) (public domain)
Listen to the story of  Are You My Mother by P D Eastman (click) (public domain)
Listen to the story of  Peace at Last by Jill Murphy (click) (public domain)
Listen to the story of  Butterfly  by  Mick Inkpen (click) (public domain)
Singing
Alphabetical index of nursery songs (click) so you can sing along with your child.